BIOGRAPHY OF ỌBA FESTUS ỌLÁTÚNJÍ ỌLÁTÚNDÉ
ỌBA FESTUS ỌLÁTÚNJÍ ỌLÁTÚNDÉ OLAIBIYEMI II
Ọba Festus Ọlátúnjí Ọlátúndé is a blue blood of Odùduwà and descendant of the great Ọba Ojúgbàyè and Agúnsόyè. He is the grandson of Ọba Ọláìbíyẹmí of Ìmẹ̀sí Èkìtì who was for nine years a compulsory guest and friend of Aláàfin Ládìgbòlù of Ọ̀yọ́ due to his being exiled and a thorn in the flesh of the white colonialist. He is an Ọṣọ and was born in Ìlúọmọba Èkìtì on 28th of September 1953 to the Royal and illustrious family of late Prince John Adétόmi Ọlátúndé of Ìmẹ̀sí Èkìtì. His mother was late Rebecca Olúfúnke Ọlátúndé, a woman of virtue and excellence who delivered him at the Ìjàn Èkìtì Maternity Home.
Prince Ọlátúnjí attended St Michaels Primary School, Ìlúọmọba Ekiti for his elementary education between 1960 and 1967 and from there gained admission to the prestigious Christ's School, Adó Èkìtì. He was in Christ's School from 1967 to 1973 and throughout his years there was an exceptional student.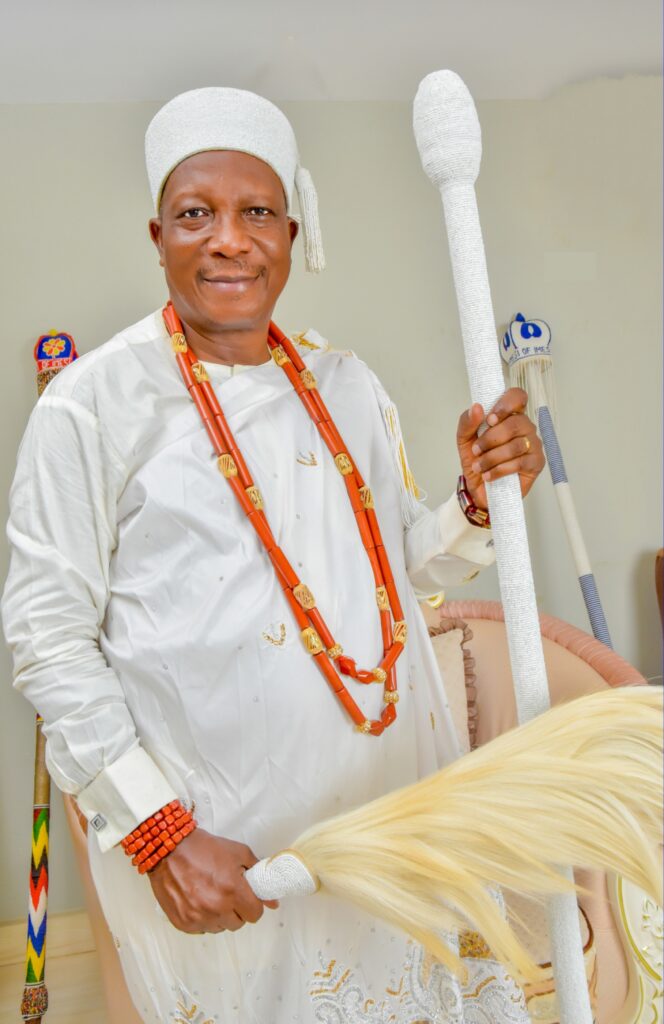 In school, he was renowned for his skills in drama and earned himself the sobriquet 'Gbékúdè' when he acted in a stage play where he used cunning to tie 'Ikú' (death) up in bondage and disempower it.  Ọba Ọlátúnjí passed out of Christ's School in flying colours with a Higher School Certificate and after a few months stint as a secondary school teacher gained admission to the high flying University of Ifẹ̀, Ilé- Ifẹ̀ in 1974 to study political science. He bagged a Bachelor of Science Degree with Honours In the discipline in 1978
Ọba Ọlátúnjí did his one-year mandatory NYSC in Ọ̀yọ́ State where he taught Government and Economics in the erstwhile Ìlọrà Grammar school as his primary assignment. After the service year, the public-spirited Ọba joined the Federal Polytechnic Àkúrẹ́ as an administrator in spite of the lures and overtures to lucrative posts by the private sector; the institution later moved to Adó Èkìtì. As an administrator in the Polytechnic, Ọba Ọlátúnjí displayed intellectual proficiency with a knack for diligence and public service showing himself strong as honest, painstaking and forward-looking. Indeed he rose through the administrative ranks with speed as an astute and seasoned officer reaching the post of Senior Assistant Registrar GL12 in record time. He voluntarily retired and left the public service to set up his own business concern in 1991.
The charming and ebullient Ọba in his time as a Senior Assistant Registrar was reputed with enviable capacity for team building, collaboration works and impeccable welfare and personnel management skills. He was detailed, thorough and painstaking with resilience and focus. His task and time management skills were impeccable. The soft-spoken Ọba was dogged with tenacity and had the adeptness to work under pressure. Indeed his administrative style and insistence on thoroughness in corporate governance marked him out as a foremost administrator and later translated into worthwhile skills in managing his own concern as an entrepreneur with the prowess to robustly activate any venture into a place of pride.
Ọba Ọlátúnjí married his long time love and beautiful wife Olorì Adébímpé Folúkẹ́, Àbẹ̀gbé Ọmọ Ọlọ́fà mọjọ̀, ọmọ abíṩu jόόkọ on October 15, 1978. Kábíyèsí is blessed with many children and grandchildren
Ọba Ọlátúnjí after retirement veered into manufacturing and is the Founder, Chairman and Chief Executive Officer of Tubi International Investments Ltd. His diligence, creativeness and sense of purpose served him well as a businessman. He soon distinguished himself and his concern as an astute leader and first among equals.  His company gained name and fame; its reputation travelled far and near across the country and it experienced growth as a manufacturer of different types of food shades and exporter with landmark achievement in high grade export packaging of Polythene bags and sheets. Ọba Ọlátúnjí also established a firm called BSB that forayed into bakery, collaborating with his wife (who was born into a bread-making family in Ọ̀ṣun State) to produce and market wide-ranging pastries and bakery products that gained acceptance and credibility across the entire Southwest of Nigeria. Indeed their concern was soon foremost in the industry with the introduction of the unique two-color chocolate bread that became the toast of all lovers of pastries
Ọba Ọlátúnjí's aptitudes and charisma was not lost to people of his state in Èkìtì. It was therefore no surprise, that he was called to serve by the Èkìtì State Government as its Commissioner for works and Infrastructure between 2007 and 2009. In his time at the helm of the Works Ministry, the State never had it so good. Although he was groomed in social science, the Ọba displayed wizardry in managing projects and bringing tasks to completion; his time was a hallmark of accomplishments for the Èkìtì State Ministry of Works. This man of purpose was able to deliver to time and specific requirements sensitive tasks of an Engineering based Ministry with excellence. His strides were commendable as he paddled through uncharted waters and showed evidence that Èkìtì public service could be made the highlight of public works in Nigeria and an epitome of civil integrity.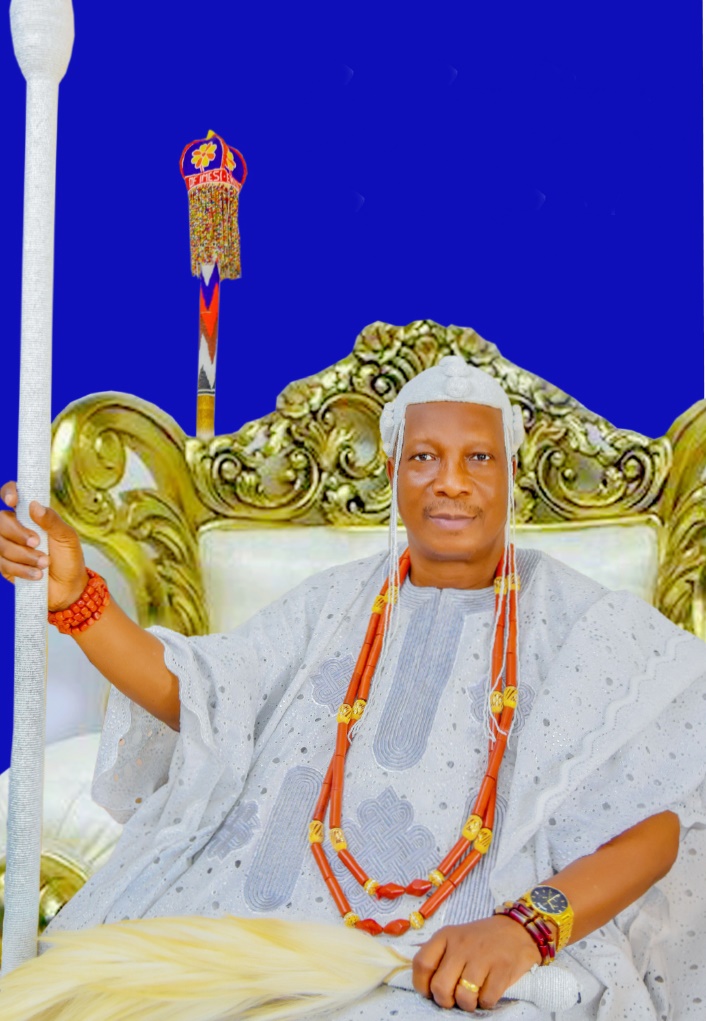 Indeed the Ìmẹ̀sí Èkìtì Ọba archived commendable high percentage delivery on all assigned duties. He emerged with his name and dignity intact as a man of standards and good upbringing showing honesty in contract awards and managing budgets with commitments and integrity. Ọba Ọlátúnjí was a pride to his Governor, Engineer Ṣẹ́gun Òní and people of Ìmẹ̀sí Èkìtì for his achievements as a commissioner. He awarded road contracts at the lowest rate of N38/N39 million per kilometer.
Ọba Ọlátúnjí's aptitude as a man with interest of the people at heart was honored with the award of the "Best Commissioner" of the year in 2008/2009 by an indigenous Organization that assessed state administrators in conjunction with the Èkìtì State Broadcasting Corporation and found him to be above board
The dutiful Ọba was later appointed as Special Adviser (Cabinet Rank) on Forestry matters to the Èkìtì State Governor between 2009/2010. He proved his mettle again to his erstwhile boss to show that his earlier appointment was no fluke. In five months he upgraded the revenue from forestry from a paltry annual N11million to N90million (in five months) with a shrewdness that belongs to a mastermind and proved beyond doubt that he is honest, focused, dutiful and dependable. Indeed his achievements in this record time showed clearly to all that Ọmọ Ọlátúndé is a man of probity, upstanding and integrity. These were virtues not lost to the people of his home town Ìmẹ̀sí Èkìtì who when Ọba Adéyẹyè Ọládiméjì departed to the land of Glory and his ancestors on 22/12/2018 selected Ọba Festus Ọlàtúndé among 14 candidates presented for the throne by Àgùnsóyè ruling house and thereafter was openly chosen by Ifá Oracle and unanimously elected by the Kingmakers; this heralded his first entry into the palace of his forefathers on June 12, 2020. The Èkìtì State executive council and the Èkìtì State Government stamped his selection with the authority of an instrument and staff of office on 16th June 2020.
May the time of Ọba Festus Ọlátúnjí Ọlátúndé on the throne witness peace, progress and prosperity in Ìmẹ̀sí Èkìtì. May his people and his throne be blessed forever. Amen